Courses
Each new student is given a language assessment test and, after a needs and objectives analysis, a course plan is designed. Depending on objectives, different options are possible:
Small groups of 3-6 per level (90 min.) for effective and rapid progress
Private or semi-private (60 min.) for a personalised, flexible course taken at your own rhythm
Since our students' objectives are our main priority, we can offer different types of courses:
Official exam preparation: Delf, Dalf, Cambridge English and Goethe Institut
Naturalisation courses leading to Swiss citizenship: the Swiss political system, Swiss history and culture
Specific courses: spelling, conversation, theatre
Practical courses and workshops helping newcomers integrate into everyday life in Switzerland
Tailor-made intensive courses
Our school offers in-company courses for local businesses, helping with language training and/or integration for their employees.
Courses are given in school, at your workplace or home between 7h30 and 21h30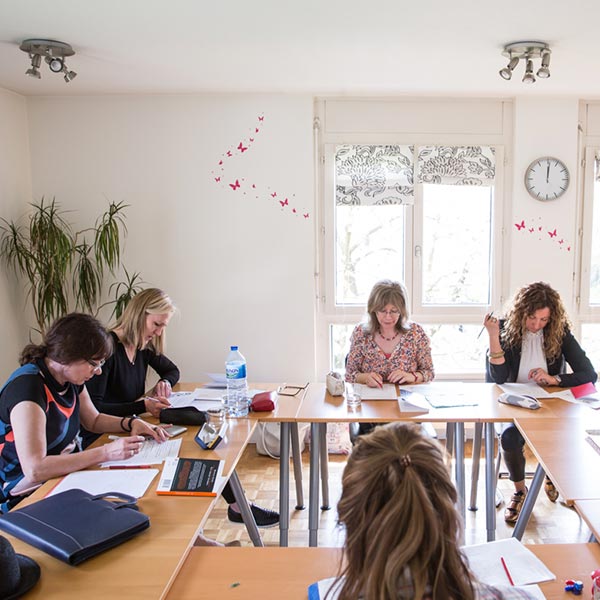 Courses
We offer tailor-made courses, adapted to our students' needs, in small groups (3 – 6 participants), private or semi-private classes, and company courses.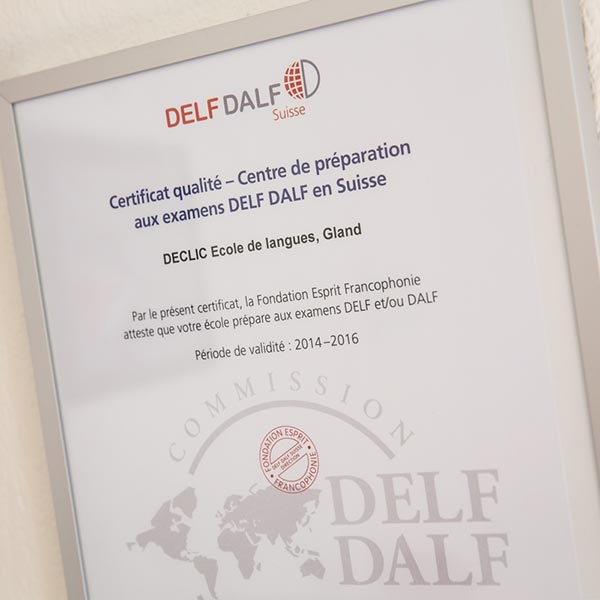 Our method
Our proven teaching method provides dynamic, varied and interactive courses. Total immersion in your chosen language leads to rapid progress.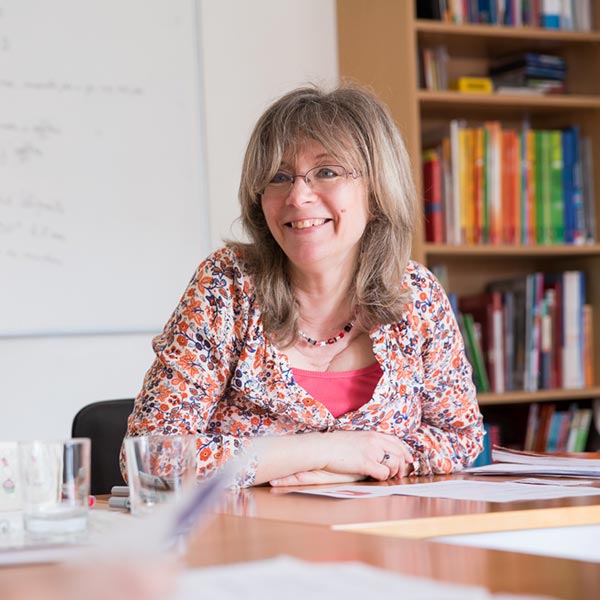 Teachers
We have a strong, professional and experienced team of trainers, enthusiastically teaching their native language and closely following their students' progress.