The teachers
We have a strong, professional and experienced team of trainers, who enthusiastically teach their native language. Added to their linguistic competences, their professional experience will also help students to progress. The classroom atmosphere is gentle, relaxed, fun and stimulating.
For all languages, our native teachers spotlight local culture and news-worthy topics. For French speaking students, a special emphasis is placed on local culture in order to help with integration.
Visits, excursions, exhibitions or trips are regularly organised to cast a light on the culture of the language being studied.
To sum up, our teachers:
Teach their native language
Are passionate about language and culture, they can often speak several languages
Are pedagogically trained to teach a foreign language: FSEA, FLE, CELTA, DELTA
Have experience in different professional spheres
Form a solid team with long-term contracts
Are organised, dynamic and creative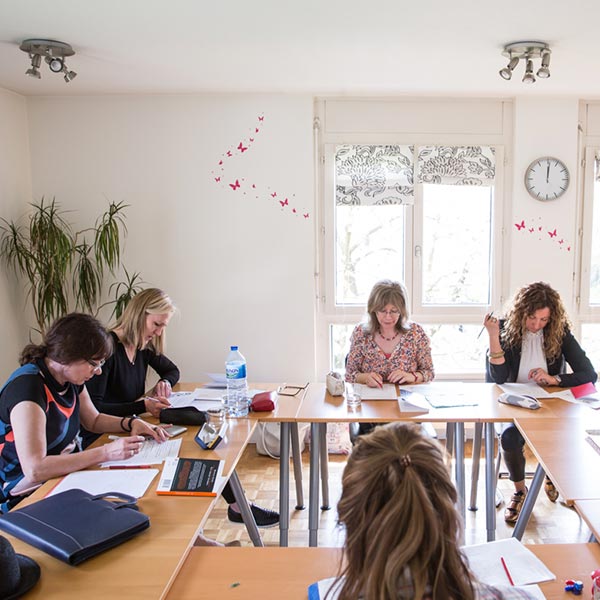 Courses
We offer tailor-made courses, adapted to our students' needs, in small groups (3 – 6 participants), private or semi-private classes, and company courses.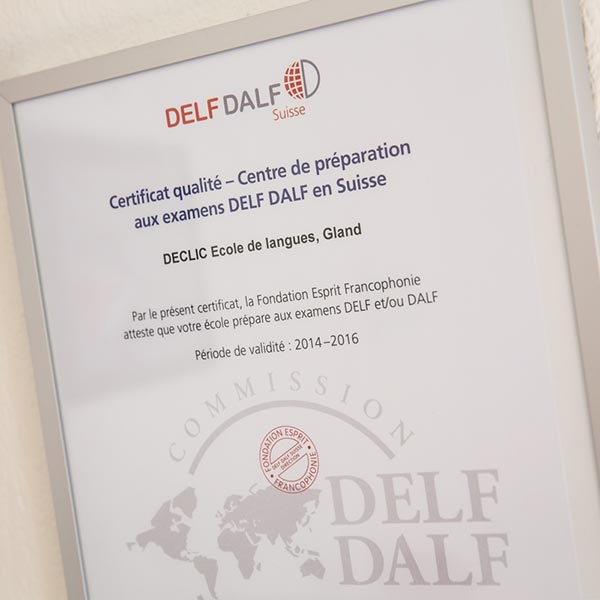 Our method
Our proven teaching method provides dynamic, varied and interactive courses. Total immersion in your chosen language leads to rapid progress.